EXPERIENCE THE
NEXT GENERATION
IN FILTER MEDIA CLEANING
INTRODUCING...
THE UNIFILT AIR SCOUR
Proprietary, laser-cut microslits resist clogging to help
reduce the types of maintenance and system failures
commonly associated with mesh screens

No filter media removal or underdrain replacement

Lightweight modular units are constructed of
304 stainless steel for maximum durability
A cost-effective retrofit option for
facilities struggling to support the cost
of maintaining older, outdated equipment.
Air Scour units simply drop down from the top
and are fully supported from above.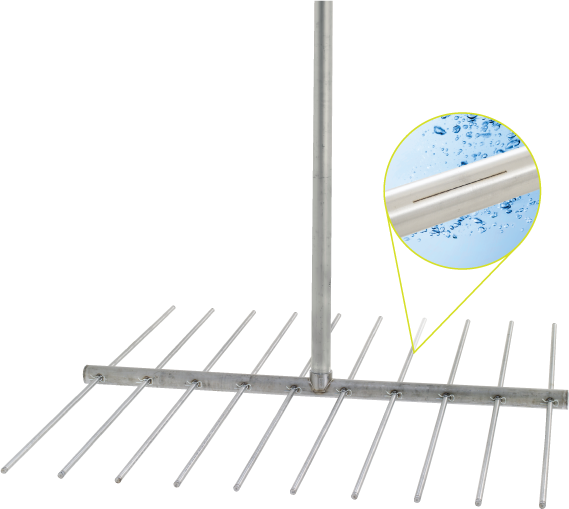 User-friendly Design = Fast, Easy Installation

Increase Productivity
Minimize Downtime
Reduce Labor Costs